Bamboo Cup Set - Whimsy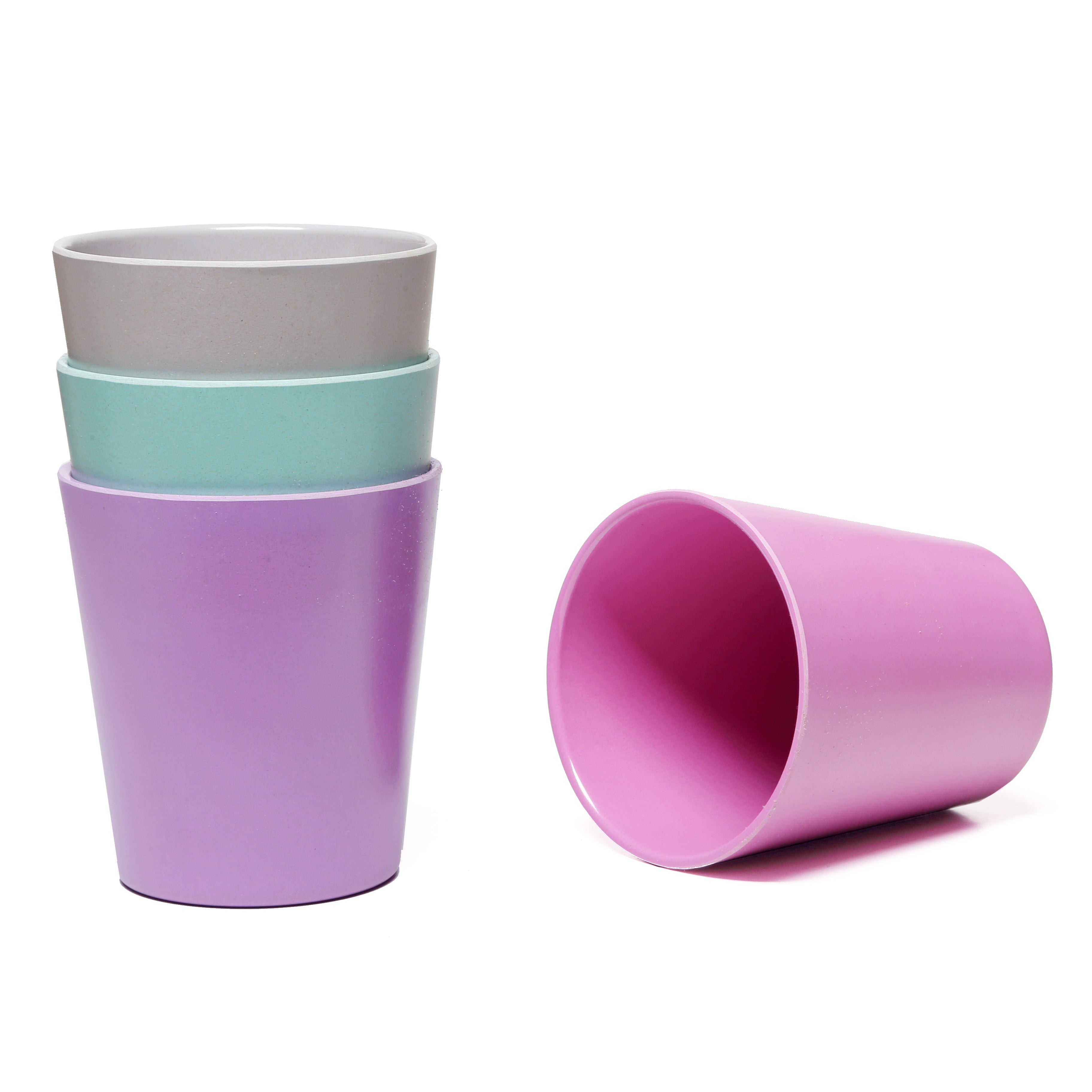 Say "ta-ta" to cartoon-themed toddler dishes. Fun enough for kids yet sophisticated enough for the adult home, Goobie Baby bamboo dinnerware are a modern and sustainable alternative to traditional plastic, fragile and disposable tableware. Mix and match this beautiful 4-piece cup set with our full line of cups, plates, bowls, and snack bowls.
Kid Friendly Size:

3.1" D x 3.5" H, 10 oz. capacity

With a shape and depth specially designed for curious little hands, our cups are ideal for toddlers and even older children.

Easy to hold, use them at home for everything from water and juice to brushing teeth.

And when out and about,

they're great for picnics, camping, barbecues, birthdays, backyard parties, or lounging by the pool.

Concerned about harmful plastics in your child's dishware? Our reusable toddler cups are tested and proven to be toxin free and food grade. FDA and parent approved, they contain no BPA, PVC, phthalates, lead, cadmium, or mercury. Enjoy more peace of mind at mealtimes.

Renewable & sustainable, these bamboo cups for boys and girls are made from a special blend of biodegradable bamboo fiber. And yes … they are Dishwasher Safe (top rack recommended). Good for the Earth and your family!

YOUR PURCHASE MAKES A DIFFERENCE: When you buy this bamboo dinnerware set, we make a donation to The United Nations Food Program (WFP), which provides meals to 18.3 million hungry children each year.
Care instructions:  Not oven safe • Not microwave safe • Dishwasher safe up to 145F • Do not use directly on a heating plate 
Please note that although bamboo dinnerware is durable and won't shatter like glass or ceramics, it can chip or break if dropped on a hard surface.
As Styled on Instagram